Zapraszamy na bezpłatne badania krwi, moczu i kału 27 grudnia 2022 r. w Miejsko-Gminnym Ośrodku Kultury. Rejestracja pod numerem telefonu 61 44 17 612.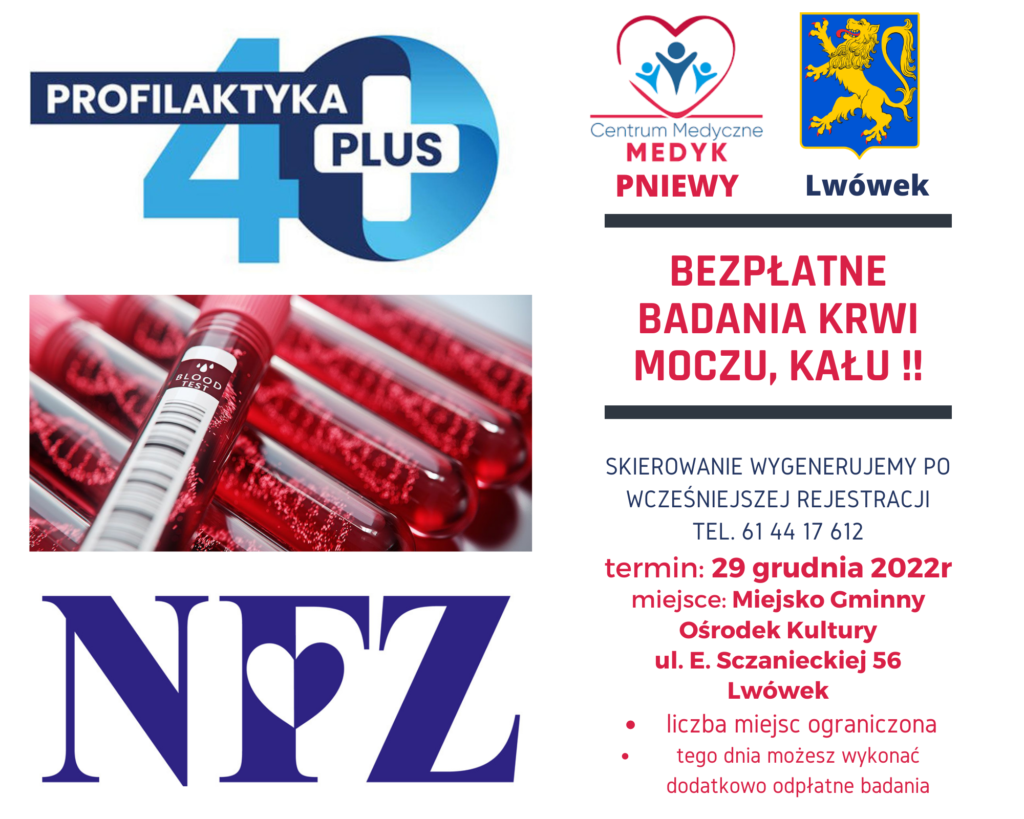 Pacjent będzie musiał pojawić się z kałem (w pudełeczku z apteki materiał wielkości orzecha laskowego i pojemnik z moczem), jeśli nie przyniesie materiału to nie będzie miał wykonanego badania.
Na karteczce rozpisane waga, wzrost, obwód w pasie i poranne zmierzone ciśnienie), jeśli nie będzie miał zmierzonego ciśnienia możemy to zrobić na miejscu, ale odczyt może być niewiarygodny.
Badania które robimy z krwi w ramach profilaktyki:
– morfologia + płytki krwi
– kał na krew utajoną
– glukoza
– kreatynina
– kwas moczowy
– ggtp
– lipidogram
– badanie ogólne moczu wraz z osadem
– PSA (prostata mężczyźni)
– ALAT I ASPAT (próby wątrobowe)
Do rejestracji pacjenta potrzebne: imię nazwisko pesel numer tel. i miejscowość.