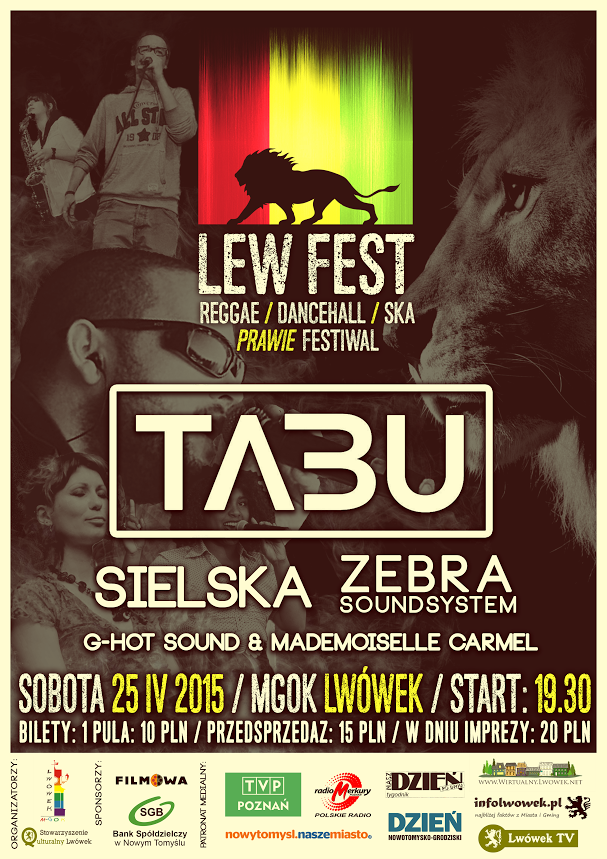 LEW FEST  – reggae/dancehall/ska PRAWIE FESTIWAL – to mini festiwal organizowany w Grodzie Lwa, czyli Lwówku (Wielkopolska, 60 km na zachód od Poznania). Organizatorami są Miejsko-Gminny Ośrodek Kultury we Lwówku i Stowarzyszenie Qulturalny Lwówek. Pomysł na ten festiwal powstał przy okazji organizacji w 2013 roku 599. Urodzin Lwówka.
Stowarzyszenie Qulturalny Lwówek ma za sobą organizację także pierwszej edycji festiwalu oraz licznych koncertów w klimacie reggae/dancehall/ska w Pub Pizzerii Filmowa we Lwówku.
Nazwa festiwalu nawiązuje do symbolu Lwa, z uwagi na to, iż pojawia się on zarówno w herbie miasta, jak i kojarzony jest z muzyką reggae (Lew z plemienia Judy).
Na pierwszej edycji festiwalu wystąpili m.in. MadmoiselleCarmel& The Zebras, Yelram oraz RAS LUTA.