25 września 2022 r. w sali MGOK we Lwówku odbyła się premiera spektaklu "Next – ex" w wykonaniu Lwóweckiej Grupy Teatralnej.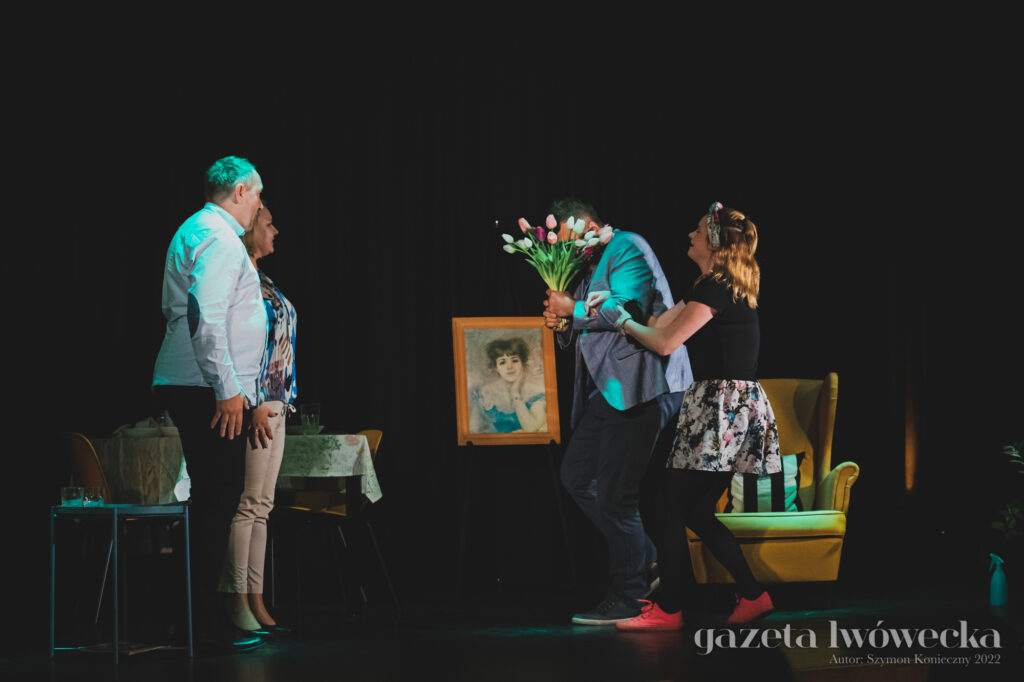 "Next-ex" to dwuaktowa komedia według scenariusza Juliusza Machulskiego. Sztuka Juliusza Machulskiego to współczesna opowieść oparta na obyczajowym motywie przedstawienia rodzicom nowego narzeczonego córki jedynaczki. Ta niełatwa konfrontacja w zabawny sposób ujawnia prawdziwe oblicze biorących w niej udział bohaterów.
Ojciec rodziny poszukuje idealnego partnera dla swojej "królewny". Żaden z przyprowadzanych przez nią chłopców nie jest w jego oczach odpowiednim kandydatem do jej ręki i dlatego każdy, prędzej czy później, staje się tytułowym "next-ex". To podsuwa córce pewien pomysł… Przeprowadzona przez nią mistyfikacja ujawnia, jak zgubne mogą okazać się nadmierne ambicje. Decydująca musi być miłość, a nie zdanie innych.
źródło: tvp.vod.pl

Na scenie wystąpili: Klaudia Wojtkowiak, Marta Mnichowska – Szeląg, Agata Żuchowska – Nowak, Norbert Bryłka, Jarosław Nawrot i Łukasz Tobis. Reżyserką spektaklu jest Bogna Witosławska.