W niedzielne popołudnie 13 marca w sali widowiskowej MGOK we Lwówku odbyła się premiera spektaklu "Na pełnym morzu" autorstwa Sławomira Mrożka przygotowanego przez Lwówecką Grupę Teatralną.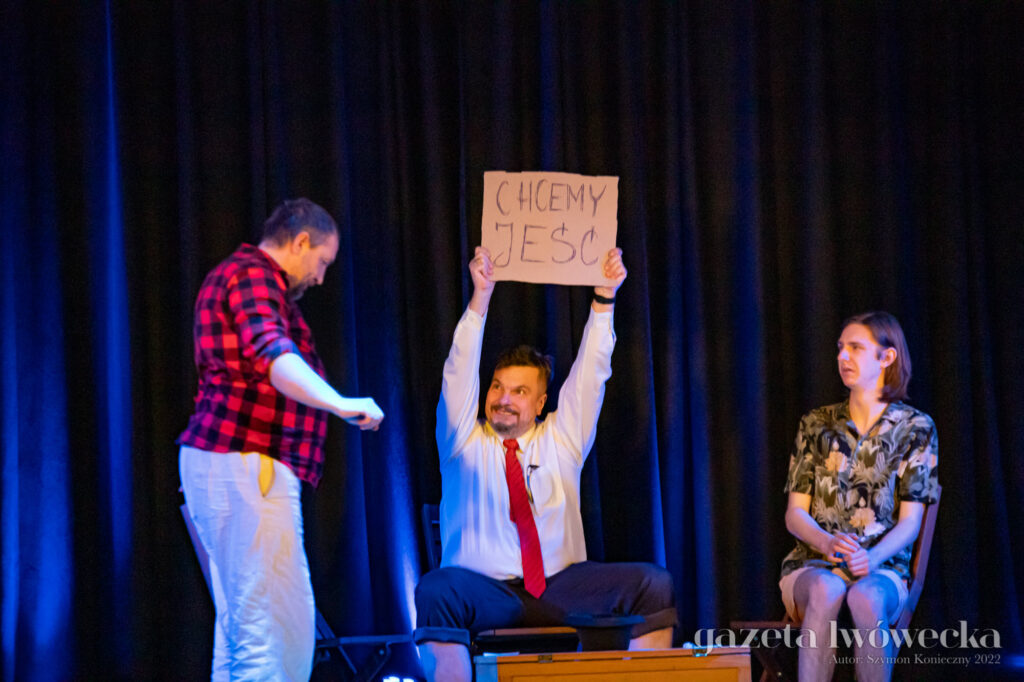 "Na pełnym morzu" to jednoaktowa sztuka teatralna. Głównymi bohaterami dramatu są trzej rozbitkowie, dryfujący na tratwie na tytułowym pełnym morzu. Odkrywają, że wyczerpały się już całe zapasy żywności, a są bardzo głodni. Postanawiają zatem, że jeden z nich zostanie posiłkiem dla dwóch pozostałych. W rolę rozbitków wcielili się: Norbert Bryłka, Jarosław Nawrot i Łukasz Tobis. Ponadto w spektaklu pojawia się listonosz, którego zagrała Klaudia Kaczmarek. Reżyserem jest Bogna Witosławska.
Niespełna godzinny występ został przyjęty z entuzjazmem przez przybyłą na premierę widownię. Dzięki temu, Ci którzy nie mogli go obejrzeć będą mieli okazję to zrobić. Drugie wystawienie sztuki odbędzie się 24 MARCA 2022 r. o GODZINIE 19:00. Serdecznie zapraszamy!
Galeria zdjęć – kliknij tutaj